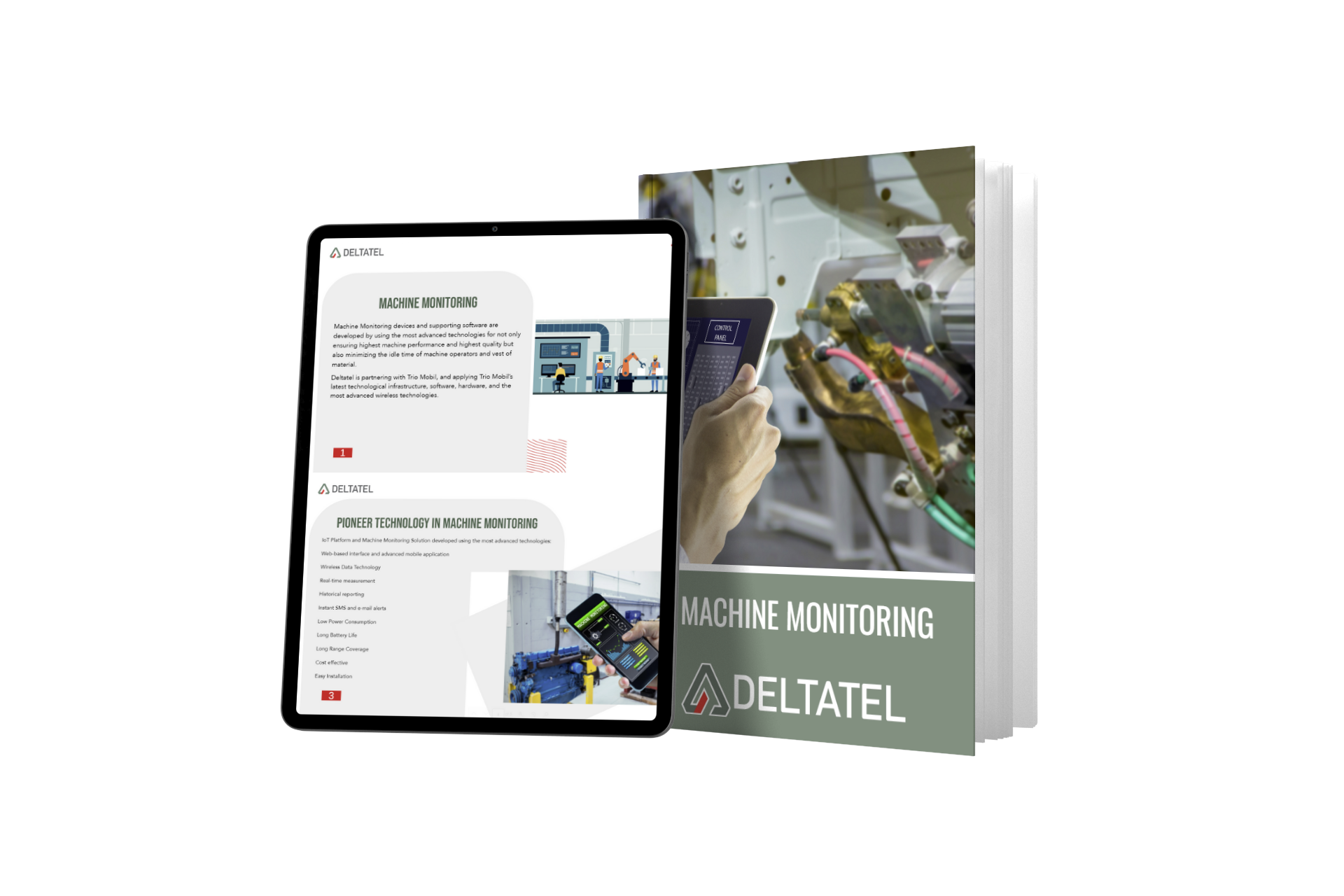 FREE download! Get your own copy of our Machine Monitoring eBook!
Machine Monitoring
Ensure seamless production, high utilization of assets to increase your efficiency and productivity.
Statistics say that today, 127 new IoT devices connect to the Internet every second. A big technological shift is happening now. With over 75 billion interconnected devices and more than 30.9B IoT devices worldwide, IoT has the potential to generate $4T to $11T in economic value by 2025. Stay ahead of the competition.
Learn how the Machine Monitoring Solution can help you innovate and leverage your business!

Pioneer technology in Machine Monitoring
What you'll find inside:
• What is the Machine Monitoring Solution
• What can the solution do for your business
• What are the benefits provided by the Machine Monitoring Solution
• Real use case and the results

Integrate advanced Machine Monitoring Solution into your business to:
• Reduce unnecessary idle time of machine operators
• Increase profits of your business
• Ensure the highest machine performance and quality
• Optimize the cost of electricity per unit

This is what the Machine Monitoring Solution can do for you. Start with Deltatel!
I want to download the Machine Monitoring eBook!
Deltatel Group ▪ Gheorghe Lazar 11th, Timisoara - Romania ▪ www.deltatelgroup.com ▪ +40 256 270 425