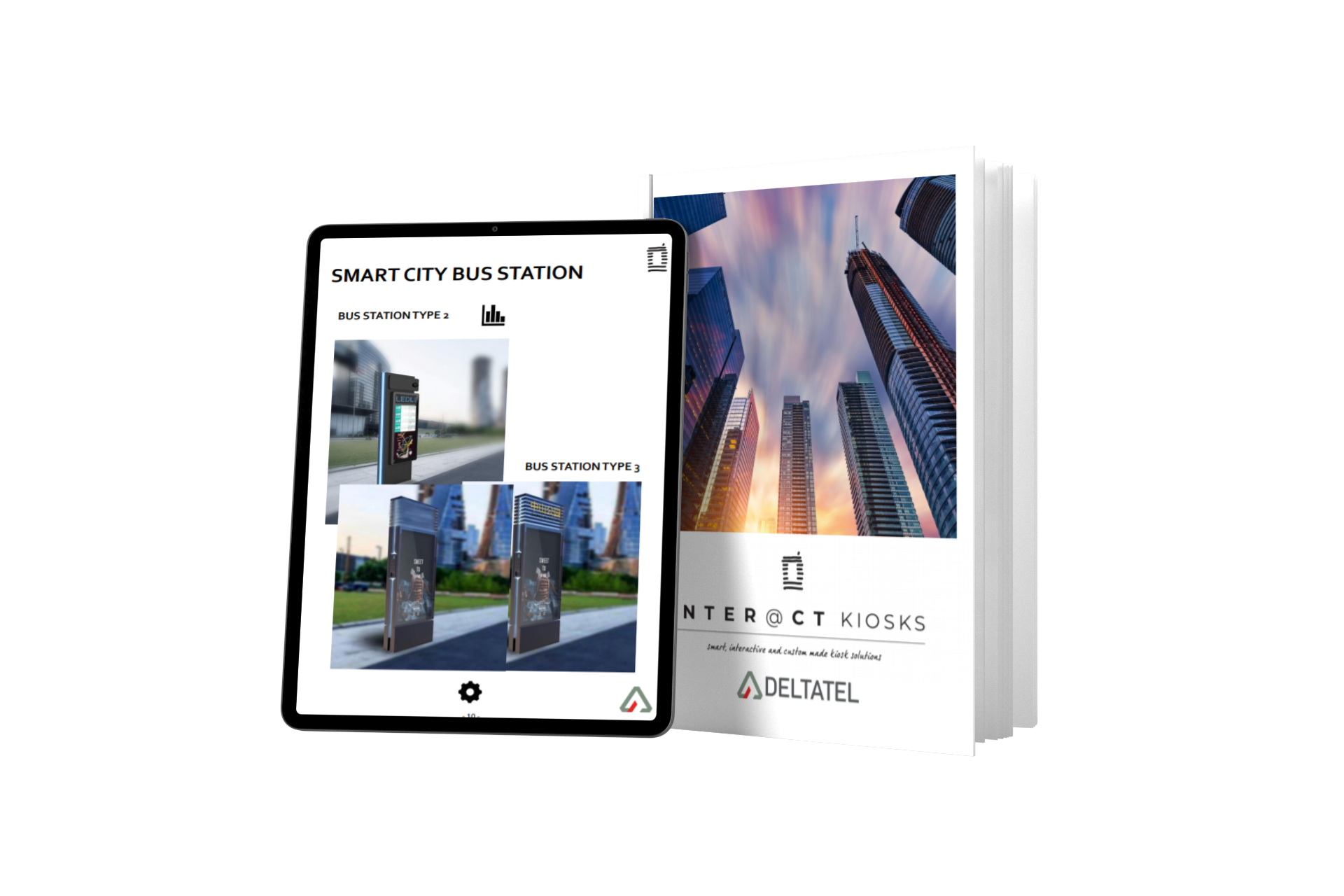 FREE download! Get your own copy of our Smart Solutions - Inter@act Kiosk eBook!
INTERACTIVE AND CUSTOM MADE SMART SOLUTIONS - INTER@ACT KIOSK
Interact with users in an innovative and pleasant way, providing them a wide range of functions and up-to-date information.
Statistics say that today, 127 new IoT devices connect to the Internet every second. A big technological shift is happening now. With over 75 billion interconnected devices and more than 30.9B IoT devices worldwide, IoT has the potential to generate $4T to $11T in economic value by 2025. Stay ahead of the competition.
Learn how interactive screens, smart kiosks, and Human Machine Interface (HMI) solutions can help you innovate and leverage your business!

Pioneer technology in Smart Solutions - Inter@act Kiosk
What you'll find inside:
• What type of interactive, custom-made Smart solutions products we distribute
• What is the value Smart solutions are bringing
• Applications of Smart solutions in your business
• Technical details and characteristics of our distributed Smart solutions

Interactive kiosks have many application areas, such as:
• Boost business performance
• Increase revenue of your company
• Ease workflows
• Increase customer satisfaction
• Remote monitoring and supervision

This is what Smart solutions can do for you. Start with Deltatel!
I want to download the Smart Solutions - Inter@act Kiosk eBook!
Deltatel Group ▪ Gheorghe Lazar 11th, Timisoara - Romania ▪ www.deltatelgroup.com ▪ +40 256 270 425